Custom Filters with LUTs
In addition to the built-in effects, dslrBooth for Windows now allows you to create your own effects and apply them to photos, GIFs, boomerangs and videos. This allows you to give a custom look for your events where you can change colors, brightness, and contrast.
Custom effects use a common format called LUTs that can be created in Adobe Photoshop and many other apps or downloaded from the internet then they can be imported into dslrBooth under Settings, Filters.
Guests will be able to choose from the filters selected or set filters to automatically be applied. Filters are applied to all sessions types and filter selection will be available before sessions start. More information on our support site.
We have also replaced the built-in black/white filter with a much improved version.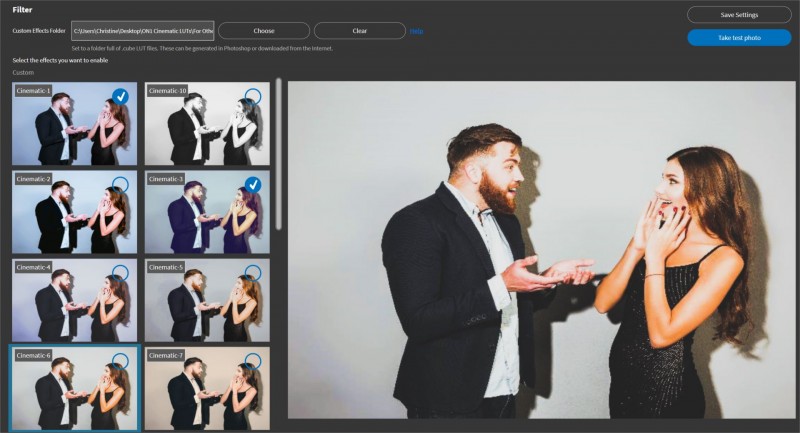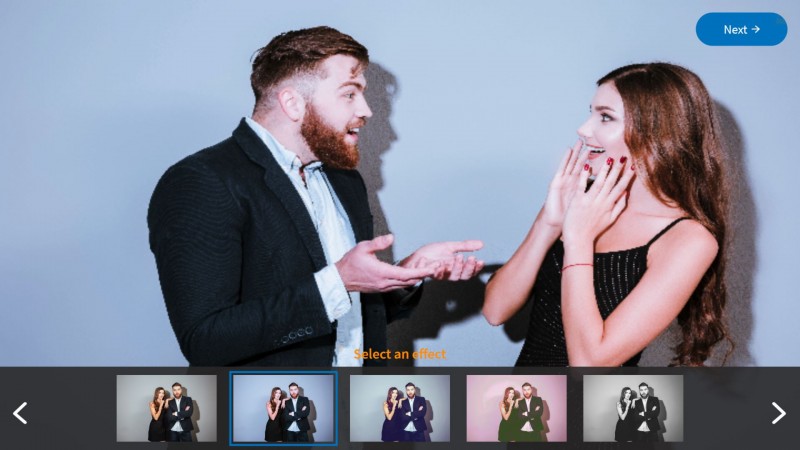 Manage Events
Create multiple events ahead of time each with their own custom settings. You can start a brand new event or duplicate an existing event to copy its settings. This allows you to prepare for multiple events ahead of time and to create a new event based on the settings of a previous one.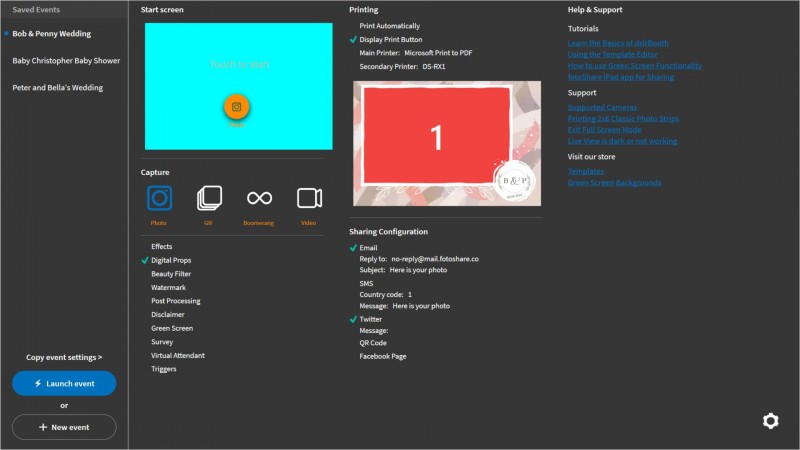 Custom Countdown Animation
Add your own animation for countdown in Virtual Attendant.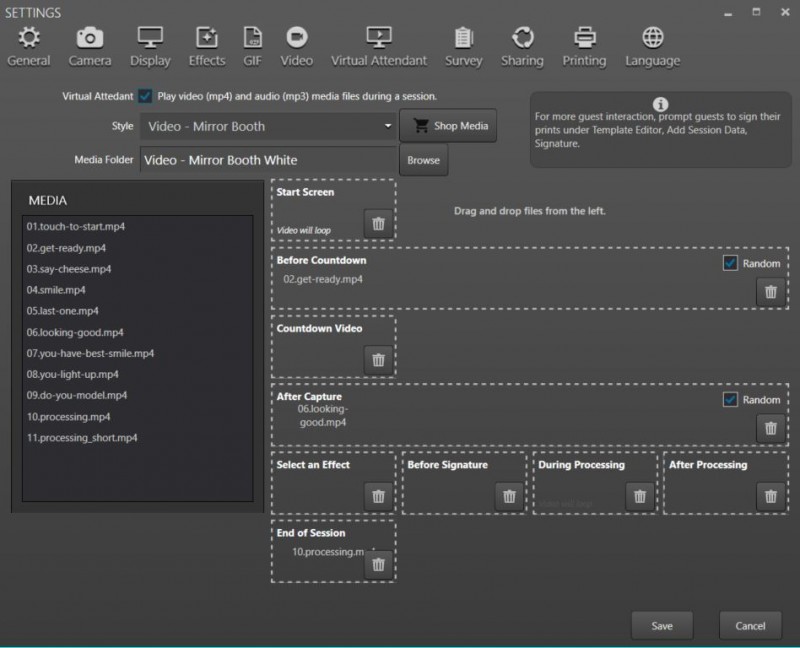 Complete the move to 64 bit
We have migrated dslrBooth to be 100% 64bit and fully optimized for today's hardware. What this means to you is better performance, faster processing, better memory usage, and the ability to process much higher resolution photos.
Bug Fixes and Tweaks:
Fix for vertical green screen background showing stretched
Fix for after capture animation not playing with single photo templates
Fix for say cheese image showing mirrored when using green screen
Added scroll bar for multiple choice survey
Drag and drop images into green screen and beauty filter screens to test out effect
v6.35.0818
Fix crash when app was set to start in fullscreen.
Fix for filters not properly loading.
Use dslrBooth test image to preview filters for new installs.
v6.35.0819
Fix for effects set to apply automatically with previous versions causing app not to start. After installing this update, go to Settings, Effects, Filters to choose the filters you would like to apply.
v6.35.0819.2
Fix for maximize window bugs.
v6.35.0820.1
Fix for dslrBooth crashing if Canon EOS Utility is running. We still recommend closing EOS Utility when dslrBooth is running.
Fix for LUT effects when using a DSLR camera in video mode.
v6.35.0821.2
Facebook no longer allow apps to create albums. If you need to share to Facebook Page album, you will need to first manually create the album in Facebook's site then come back to dslrBooth, go to Settings, Sharing, Facebook Page, and select the album.
Fix for start screen animation showing twice when effects and choose a template are both enabled.
Fix for after capture mp3 not playing after capture for all but last session.
---
This is a FREE update if you have purchased dslrBooth within the last year or have purchased a renewal license. To update your software, open dslrBooth, then go to Help, Check for Updates.